Online Insomnia Treatment in Colorado
When you're already drained from insomnia, finding healthcare can seem like a daunting task. That's why Klarity makes getting the help you need as simple and intuitive as possible. If you're struggling with insomnia living in the city of Denver, you'll just need an internet connection to browse our network of providers who offer insomnia treatment. We've already helped 30,000+ people access the mental healthcare they need. Let us do the same for you.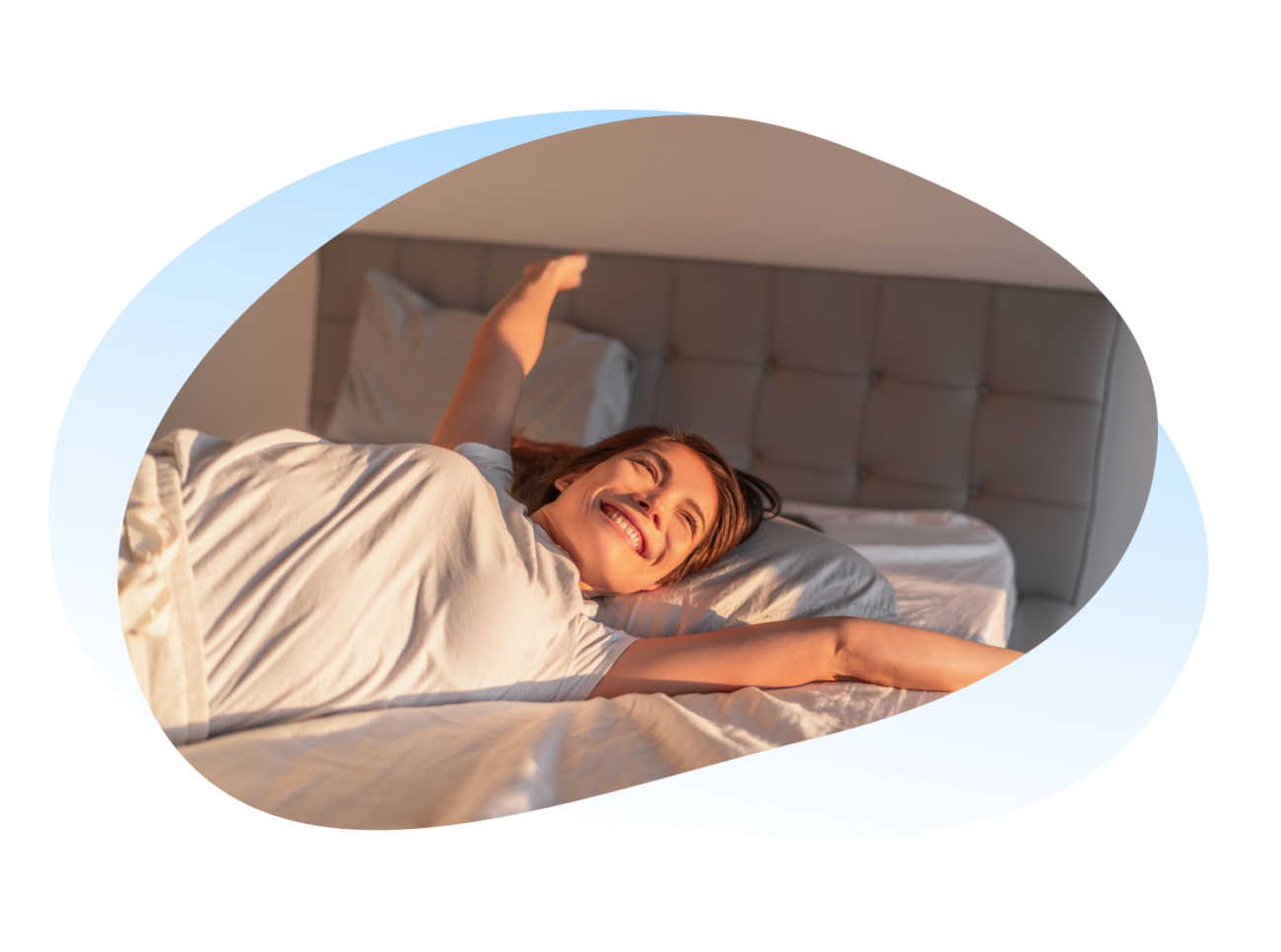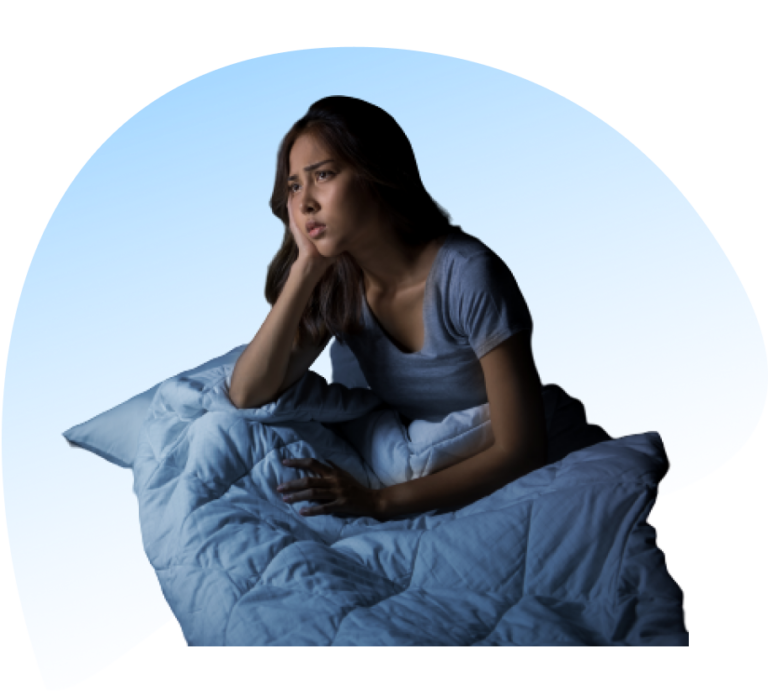 30-40% of Adults in America Have Insomnia At Some Point in Their Lives.
Most people have difficulty sleeping occasionally. However, if you habitually experience disturbed sleep patterns, you may have clinical insomnia. While the overall number of Colorado residents who report insufficient sleep (less than 7 hours in a 24-hour span) is the lowest by state in the country, it still amounts to more than a quarter of the Centennial State's population. If you count yourself among this restless group, consider joining Klarity to connect with telehealth insomnia specialists ready to help you conquer your sleepless issues.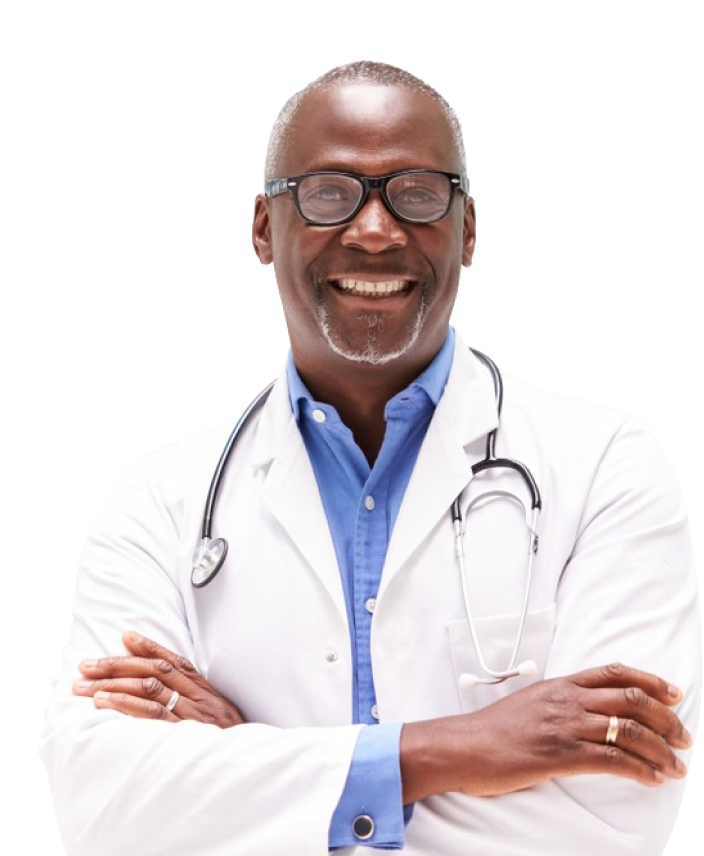 Not Sure if You Need Insomnia Treatment? Take a Free 2-Minute Online Evaluation.
Try this fast and free self-evaluation for an overview of your condition and symptoms. We'll then connect you with a licensed healthcare provider.
Insomnia Symptoms are Common and Treatable
Underlying conditions, like anxiety, can cause chronic insomnia, and often, insomnia makes these accompanying conditions worse. Medical professionals on Klarity can help treat your insomnia so you can more easily manage related stress or anxiety. 
Underlying conditions, like anxiety, can cause chronic insomnia, and often, insomnia makes these accompanying conditions worse. Medical professionals on Klarity can help treat your insomnia so you can more easily manage related stress or anxiety. 
Board-Certified Providers Specialized In Insomnia
For our friends in Denver, Klarity provides an invaluable and accessible resource for uncovering a comprehensive directory of fully board-certified insomnia treatment providers. These dedicated healthcare professionals in Colorado are committed to helping individuals throughout the state effectively address and conquer insomnia, ensuring that you can finally achieve the rejuvenating sleep you've been seeking.
Jeremy Verhines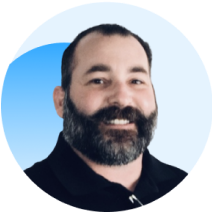 PMHNP-BC
6 years of experience
As a board-certified Psychiatric-Mental Health Nurse Practitioner, I have extensive experience in testing and treating clients suffering from insomnia. I strive to find the best solutions for the client with methodical and safe approaches. I consider the medical and psychiatric sides of medicine when treating my clients.
Kate Graen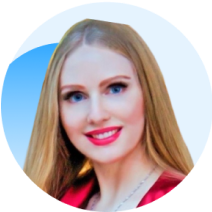 PA-C
16 years of experience
As a Psychiatric Clinician, I have a passion for helping to enhance patients' mental, emotional, and physical health. I am fully committed to prescribing the most effective treatment protocols, including medication, lifestyle adjustment, social and educational support, behavior modification, and psychotherapy.
Joana Reyes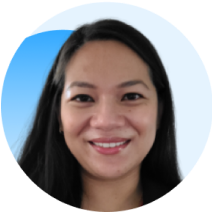 FNP-C
6 years of experience
As a Board-Certified Nurse Practitioner, I am experienced in treating patients with acute illnesses, chronic conditions, and mental health conditions in a large outpatient practice. Patient care is my passion and calling. I value providing excellent care with compassion, empathy, and understanding to my clients.
At Klarity, we put every patient at the front of the line and nix the need for insurance. Not only will you be seen quickly, but you also won't have to worry about deductibles or copays.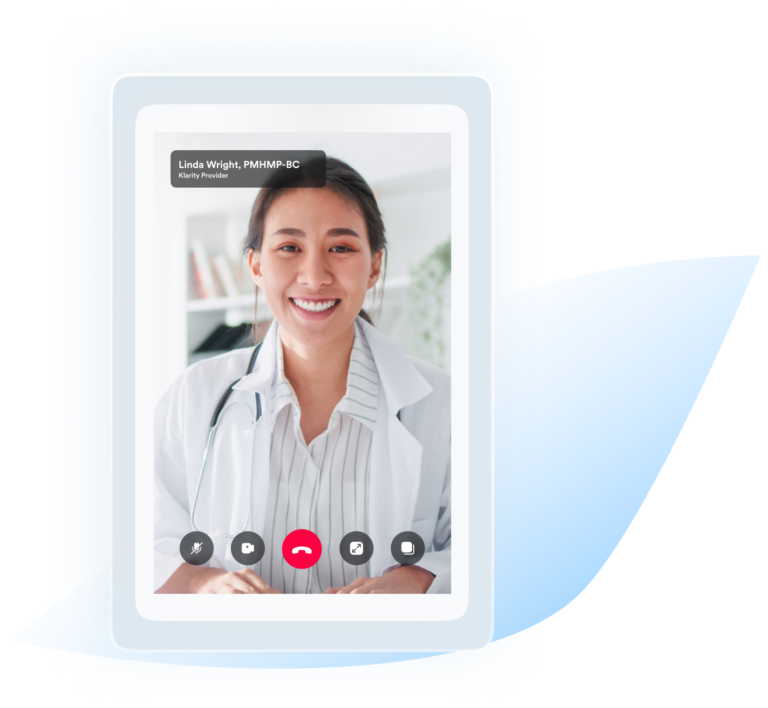 Attend an Initial Online Visit
To get started, book your first appointment at a time that fits your schedule. We'll connect you with an available Colorado-based healthcare provider within the following 48 hours.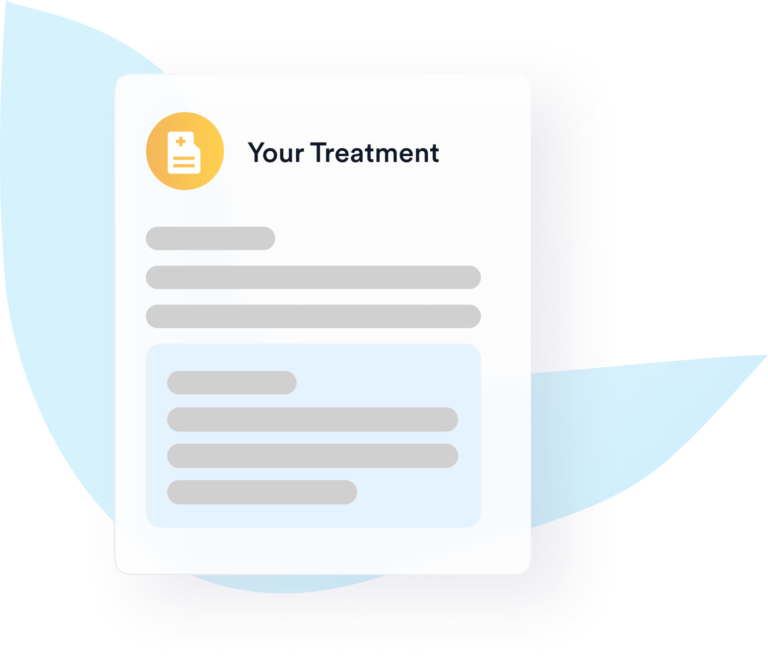 Discuss Evaluation & Treatment Plan
Your initial appointment on Klarity will be focused on discussing your symptoms and assessing your condition so your provider can determine a diagnosis. From there, they'll work with you to create a treatment plan, if appropriate.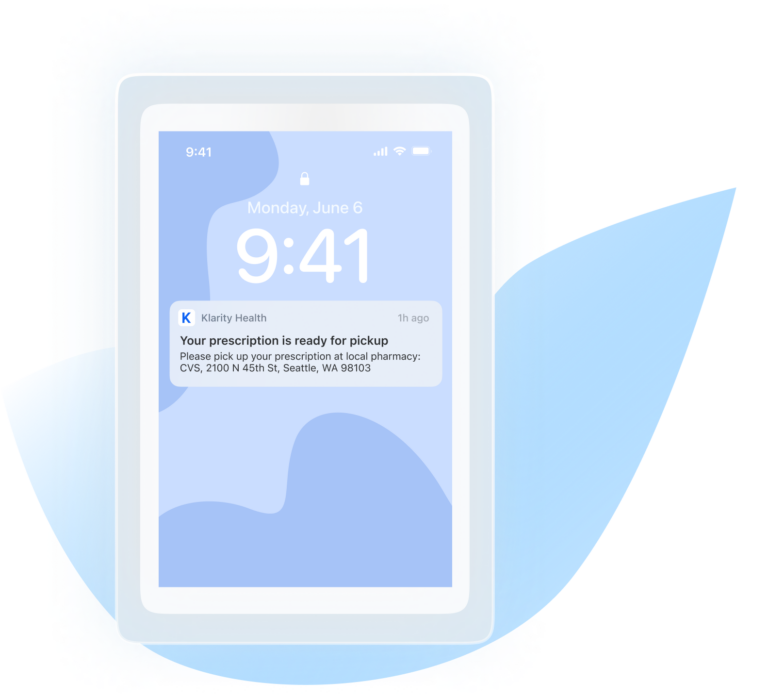 Receive Your First Treatment
Prescription medication is the main focus of most treatment plans on Klarity. If your psychiatric specialist gives you a prescription, Klarity will ensure it's filled at your local pharmacy.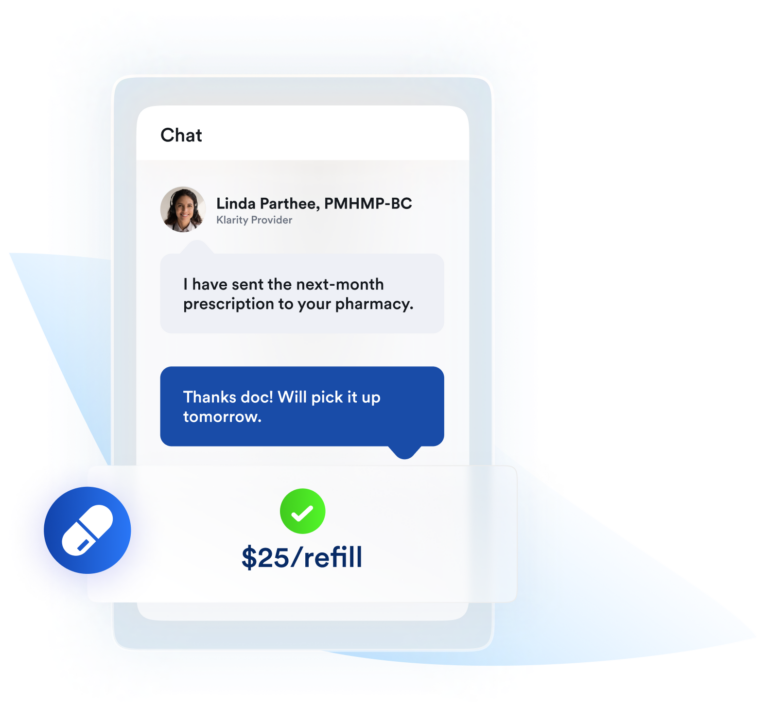 Monitoring your progress is an important part of treatment, so you will attend regular appointments with your provider to discuss whether your medication is working. If it is, and you have few side effects, you'll likely qualify for our automatic refill program. 
See what other patients have to say about online insomnia treatment on Klarity.
Truly affordable.
Pricing designed with you in mind.
No subscription or membership required. Pay only for your appointments.
Please note that the pricing for in-person visits may vary based on various factors such as location, the private practice's pricing, and other considerations.
*When switching to a new provider, Klarity discounts the initial visit fee ($149) to be equivalent to the follow-up visit fee ($59). There is no net new cost to switch to a different provider.
Latest Posts About Insomnia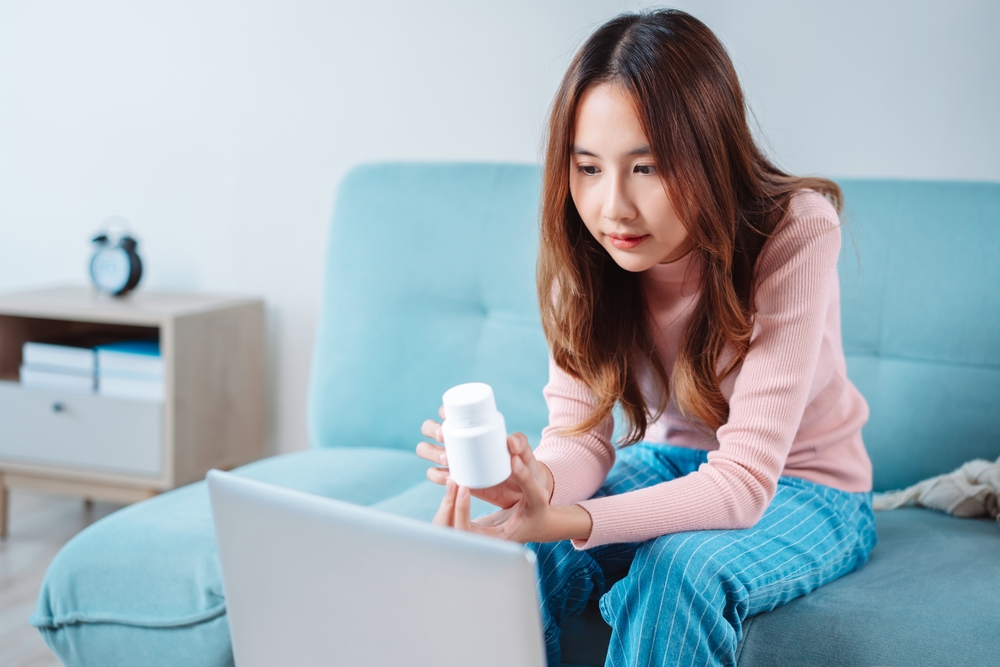 Insomnia
Finding the right treatment for insomnia can be an exhausting process. You've likely tried a variety of different ways to
Read More »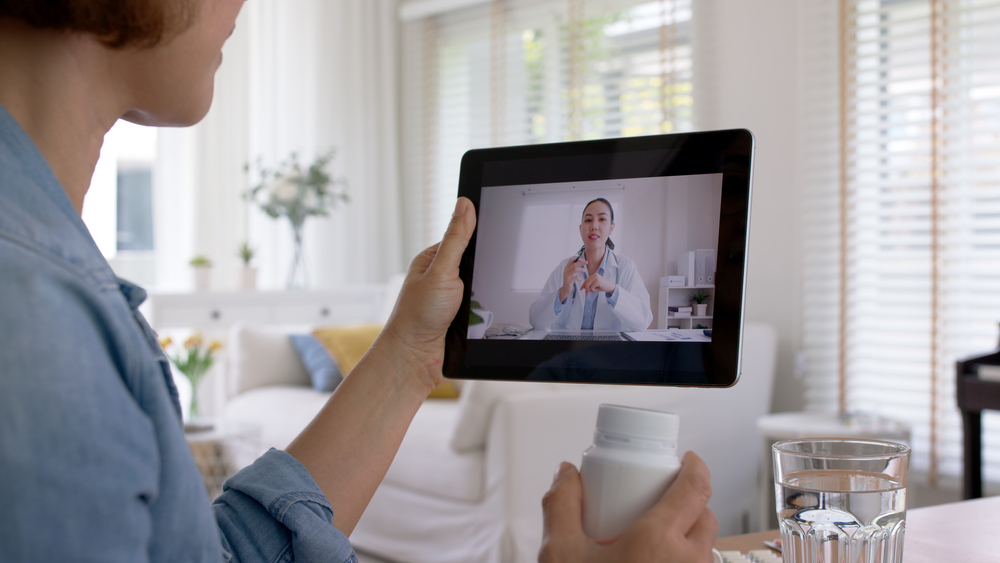 Insomnia
Whether it's the stress of daily life or underlying health conditions, insomnia can take a toll on a person's overall
Read More »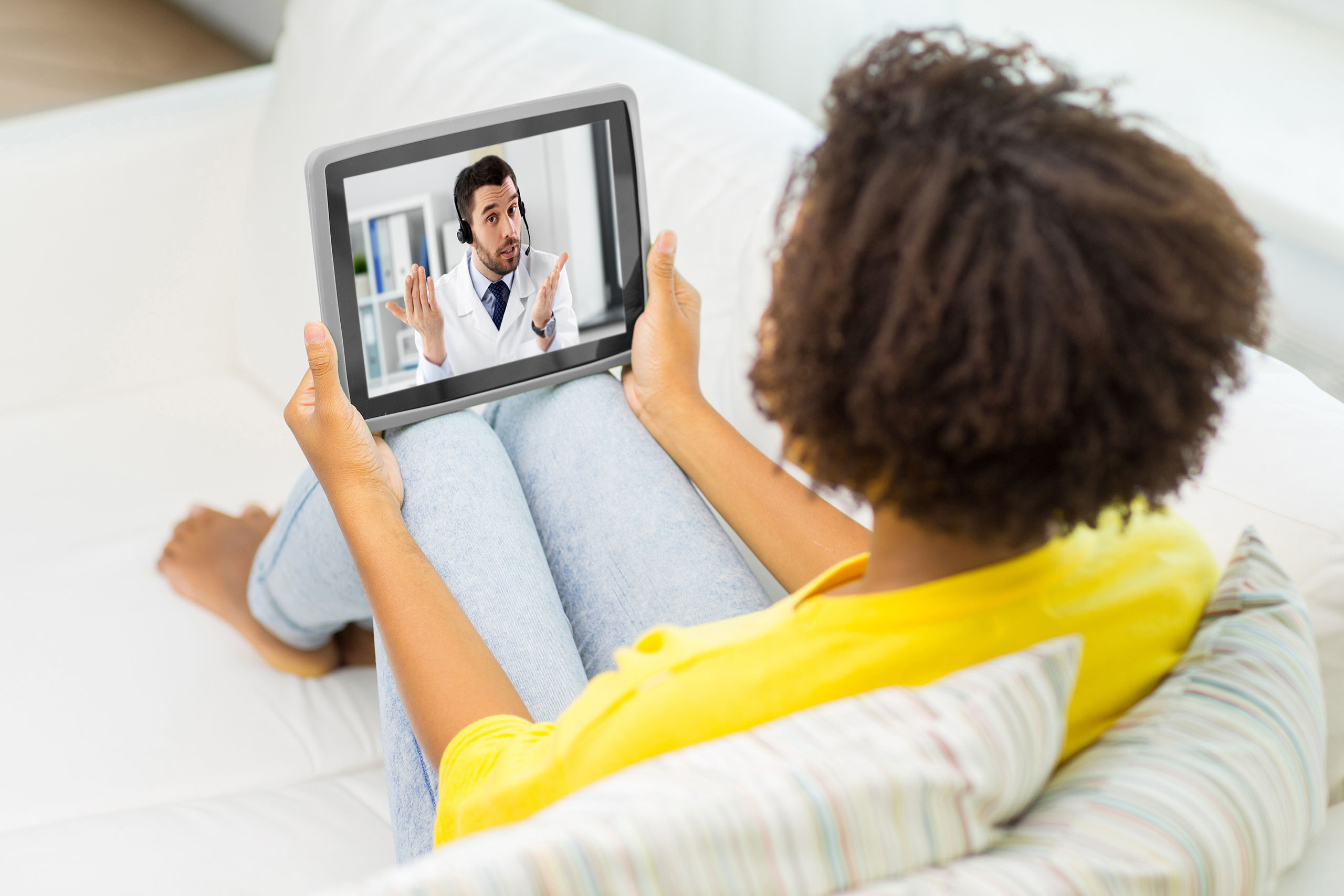 ADHD
If you don't have proper health insurance coverage, you're likely wondering how to get the mental health prescriptions you need.
Read More »
Latest posts about insomnia
Frequently Asked Questions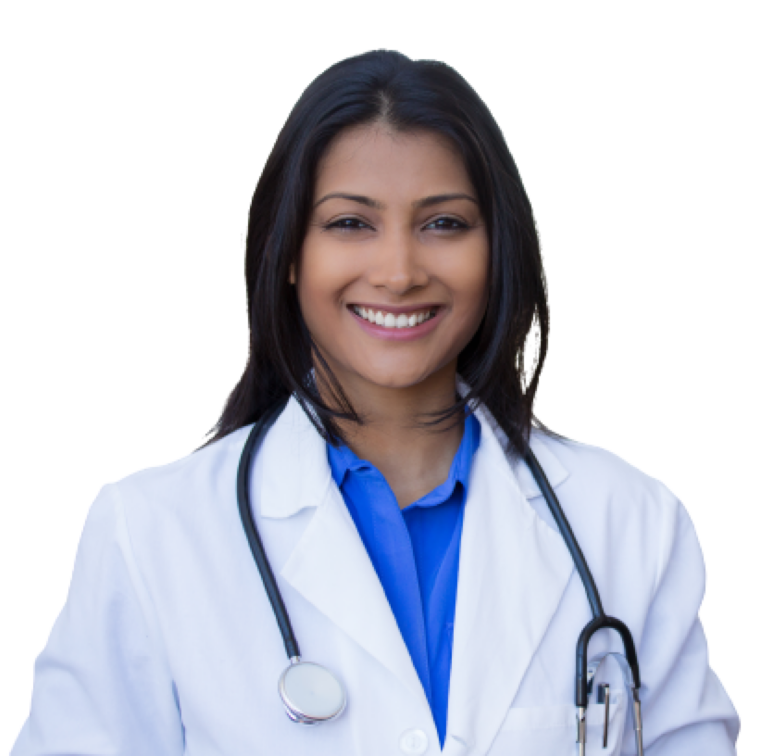 Get Better Today. Discuss Your Symptoms with An Expert Who Can Help.
Accessing insomnia treatment in Colorado has never been easier—simply select an appointment time to connect with a certified healthcare provider in as little as two days.
Our Providers Proudly Serve Patients In: