Online Anxiety Treatment Tucson, AZ
Are you spending too much time worrying and not enough time sleeping, enjoying life, and being productive at work or school? Seeking treatment for anxiety used to be a complicated process, but now it's easy to receive online anxiety treatment in Tucson, AZ, through Klarity.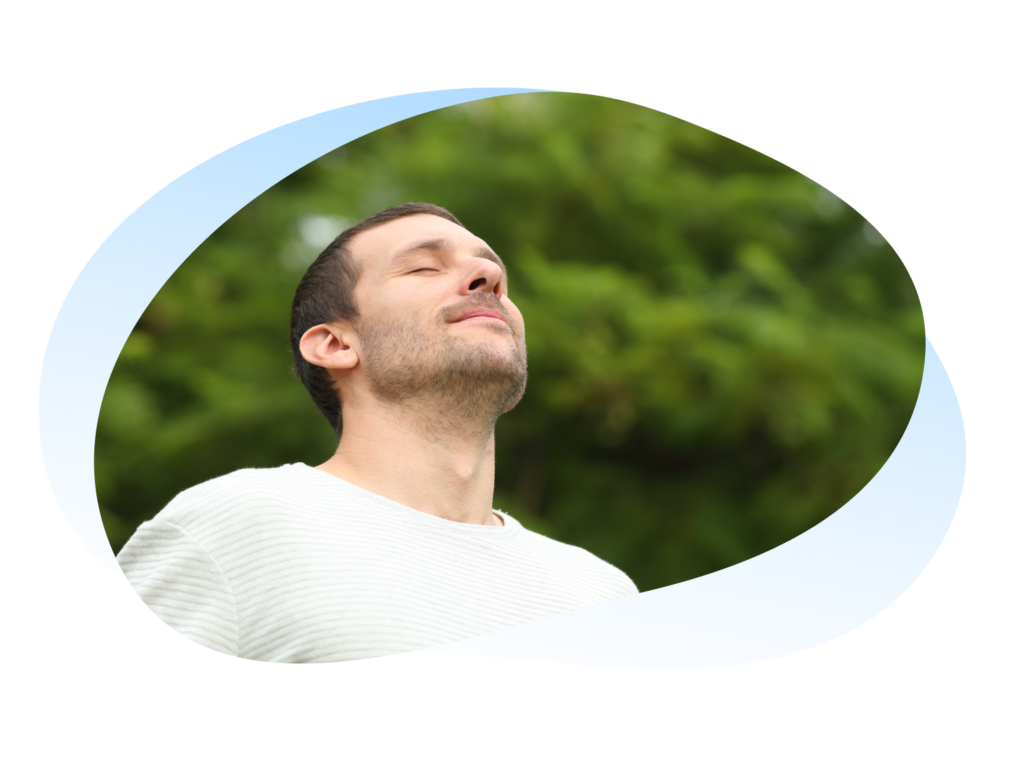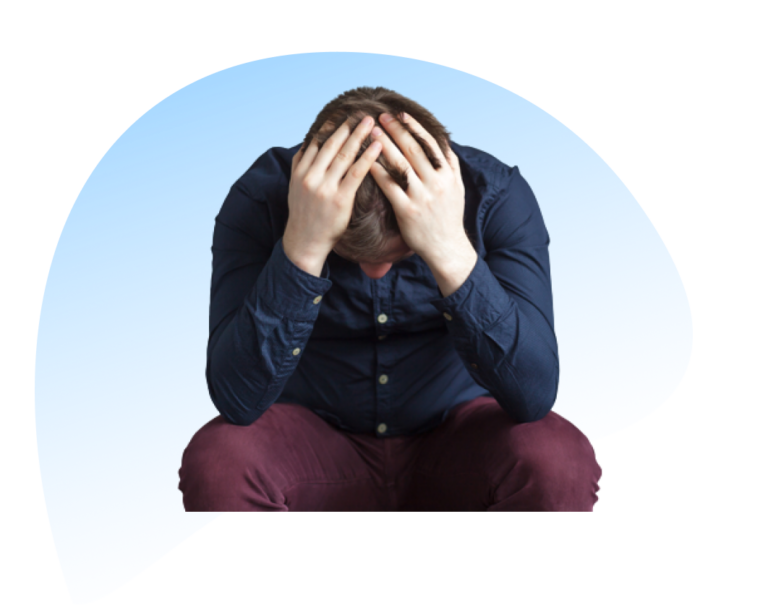 You're Not Alone. 40 Million Americans Have Anxiety.
Anxiety is a normal emotional response to stress and uncertainty. However, intense anxiety that doesn't go away may be indicative of an anxiety disorder. Klarity has a hassle-free solution.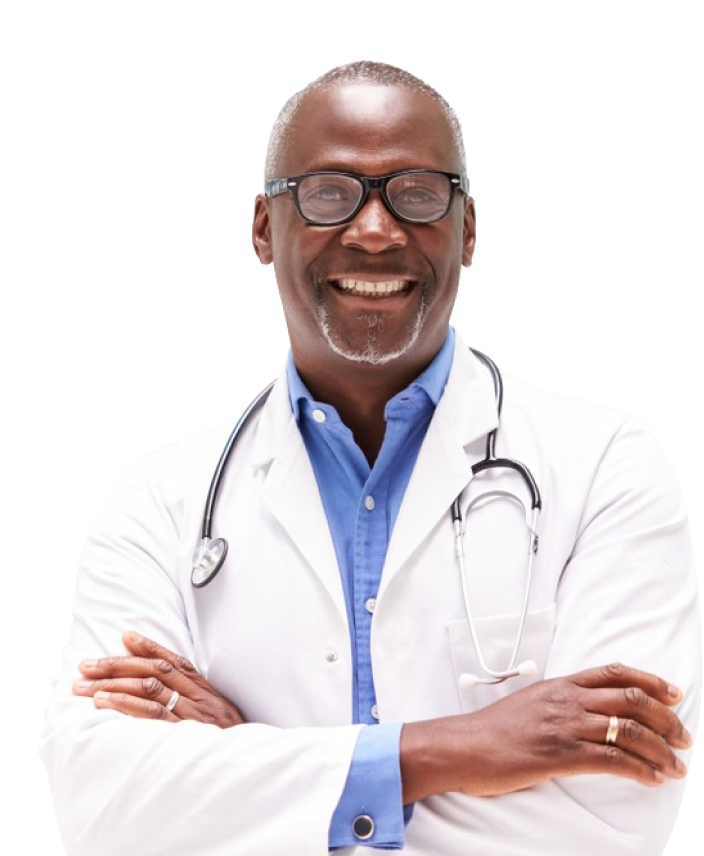 Not Sure if You Need Anxiety Treatment? Take a Free 2-Minute Online Evaluation.
It's easy to find out whether or not online anxiety treatment is right for you—take our brief, free evaluation. You'll be able to make an appointment with a fully-licensed anxiety specialist on Klarity who can diagnose anxiety disorders and prescribe anxiety medication.
Anxiety Symptoms That Result From Stress or Trauma
Anxiety is complex. No two people are quite the same, and, as a result, anxiety manifests differently in different people. However, there are core commonalities between people who experience anxiety disorders. Check with the symptoms on the right—if you have more than three, you may have an anxiety disorder.
Anxiety is complex. No two people are quite the same, and, as a result, anxiety manifests differently in different people. However, there are core commonalities between people who experience anxiety disorders. Check with the symptoms on the right—if you have more than three, you may have an anxiety disorder.
Board-certified providers specializing in anxiety
The anxiety-trained medical providers on Klarity have decades of clinical experience. They are fully equipped to help diagnose and treat you online from your Tucson, AZ, home.
Ernest J. Emery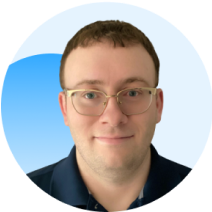 AGACNP-BC
10 years of experience
As a board-certified Acute Care Nurse Practitioner and Primary Care Nurse Practitioner, I am well versed in side effects, up-to-date, evidence-based practice, and future trends of many mental health conditions. I am passionate about treating patients with ADHD and have vast experience in adult diagnosis and treatment.
Christine Forge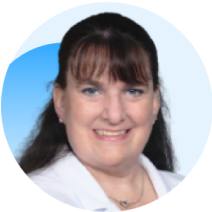 PMHNP-BC
20 years of experience
As a dual-certified Family and Psychiatric Mental Health Nurse Practitioner, I have worked 20 years in the field of psychiatry, 32 years of total nursing experience. I have worked with all ages in assessing, diagnosing, and treating ADHD. I have also worked with clients who have depression, anxiety, bipolar disorder, and schizophrenia.
Kerstin Mosso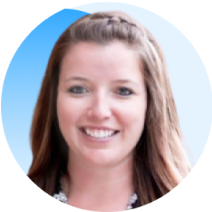 PA
7 years of experience
I have been practicing as a physician assistant since graduating from Lock Haven University with my Master's degree in health sciences in 2015. I am currently board certified and state licensed. I am dedicated to providing excellent care to my patients and pride myself in listening to each patient's needs.
Getting Started With Online Anxiety Treatment is Easy
Usually, getting started is the hardest part of any self-improvement goal. Klarity streamlines the process and makes it easy to connect with a board-certified medical provider in Tucson, AZ.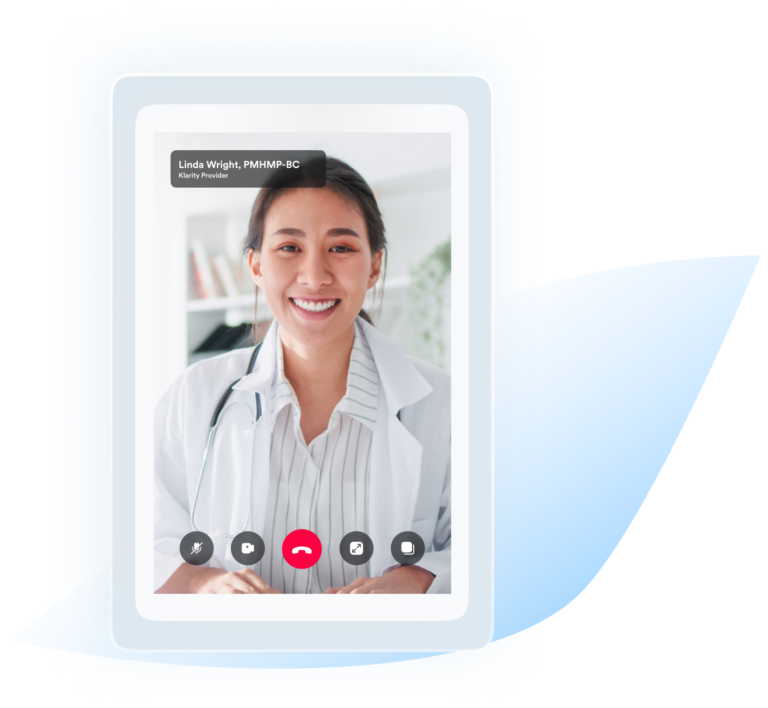 Attend an Initial Online Visit
Appointments with an anxiety-trained medical provider are always available within 48 hours. Meet anywhere you have internet access or cellular data—from the comfort of your couch or the breakroom at work.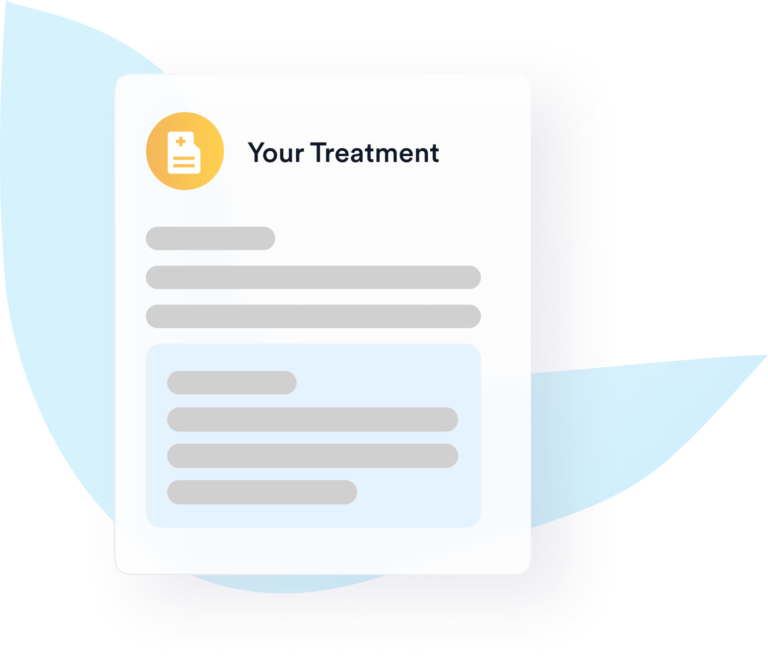 Discuss Evaluation & Treatment Plan
During the appointment, you'll review your anxiety symptoms and medical history with your medical provider. They'll help develop a personalized treatment plan designed especially for you.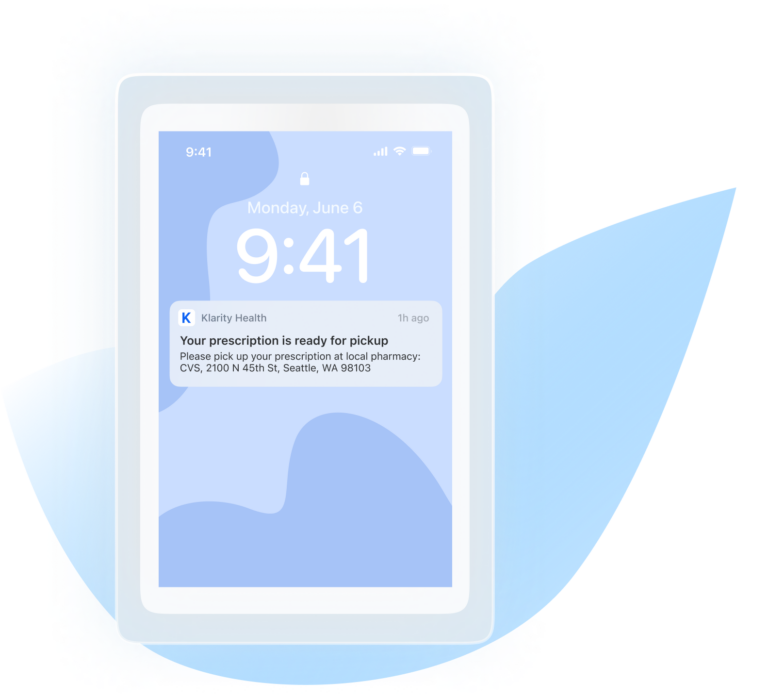 Receive Your First Treatment
Klarity will send your anxiety medication to a Tucson, AZ pharmacy for you to grab at your convenience.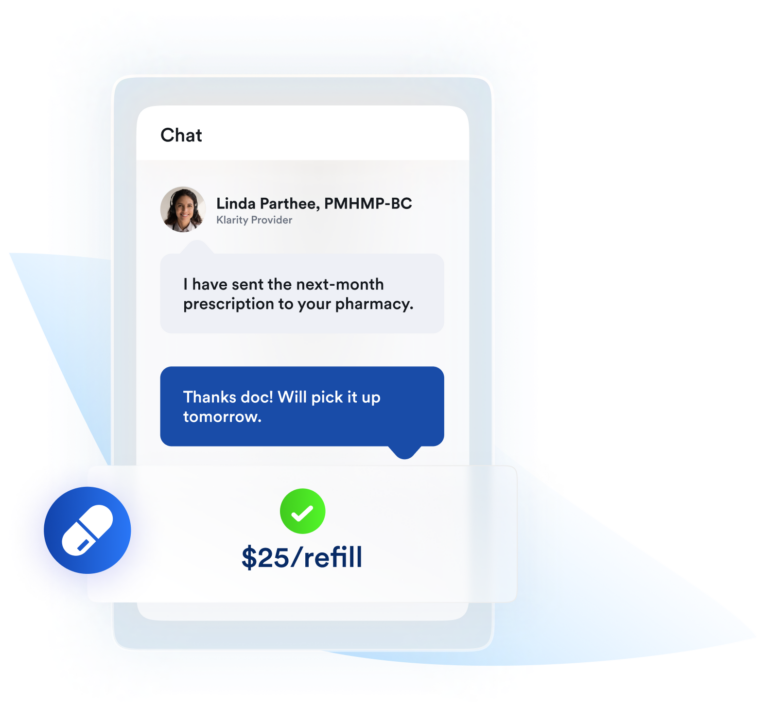 You can always message your medical provider and schedule a follow-up within 48 hours. If your treatment plan is working, you may even qualify for automatic prescription refills.
Ready to join the 30,000+ people who found quality mental health treatment through Klairty? Hear from some of them below.
Truly affordable.
Pricing designed with you in mind.
No subscription or membership required. Pay only for your appointments.
Please note that the pricing for in-person visits may vary based on various factors such as location, the private practice's pricing, and other considerations.
*When switching to a new provider, Klarity discounts the initial visit fee ($149) to be equivalent to the follow-up visit fee ($59). There is no net new cost to switch to a different provider.
Latest Posts About Anxiety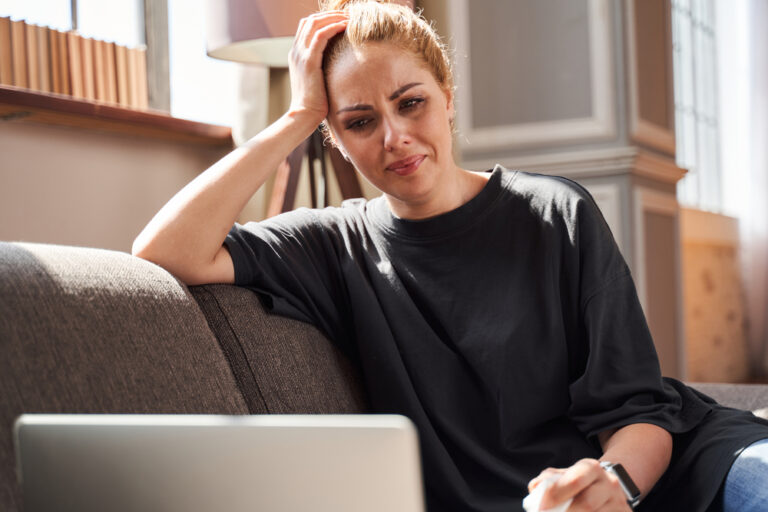 Anxiety
If you're among the millions of Americans struggling with anxiety, you're far from alone. Anxiety disorders, such as separation anxiety disorder, social anxiety disorder, and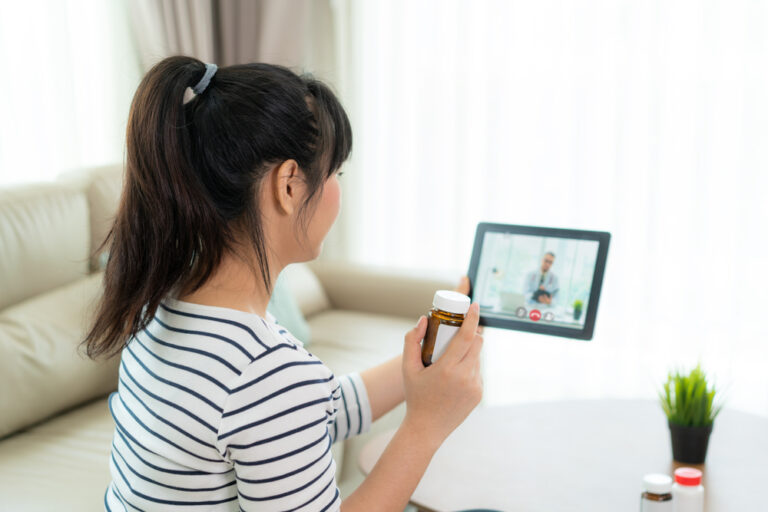 Anxiety
When anxious or uneasy feelings persist or become overwhelming, they can interfere with daily life, leading to what we recognize as an anxiety disorder. If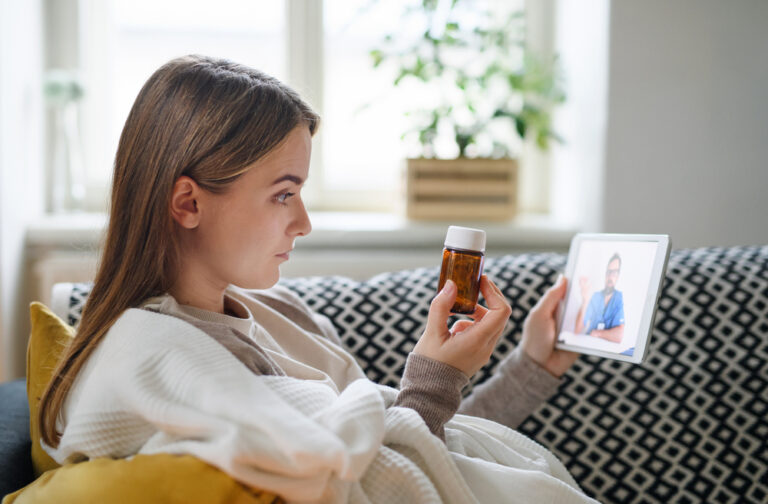 Anxiety
If you're struggling with anxiety, we understand that getting help can seem overwhelming. The idea of calling to make an appointment, taking time off work,
Latest posts about insomnia
Frequently Asked Questions
Only a trained and licensed mental health professional can give an anxiety diagnosis. The process involves a psychiatric evaluation and careful analysis of your medical history, family history, and other factors. 
Side effects are currently an unavoidable part of most medication, anxiety medications included. Your medical provider prescribes medication when they feel the benefit outweighs potential negative side effects. 
Most negative side effects subside as your body adjusts to the new medication. However, if negative side effects don't go away or worsen, talk with your medical provider on Klarity about adjusting your medication. 
How you treat your anxiety disorder is your personal choice. Some people prefer to remain on anxiety medication indefinitely, while others prefer to use it as a short-term treatment option to find stability. Discuss different treatment options with your medical provider on Klarity.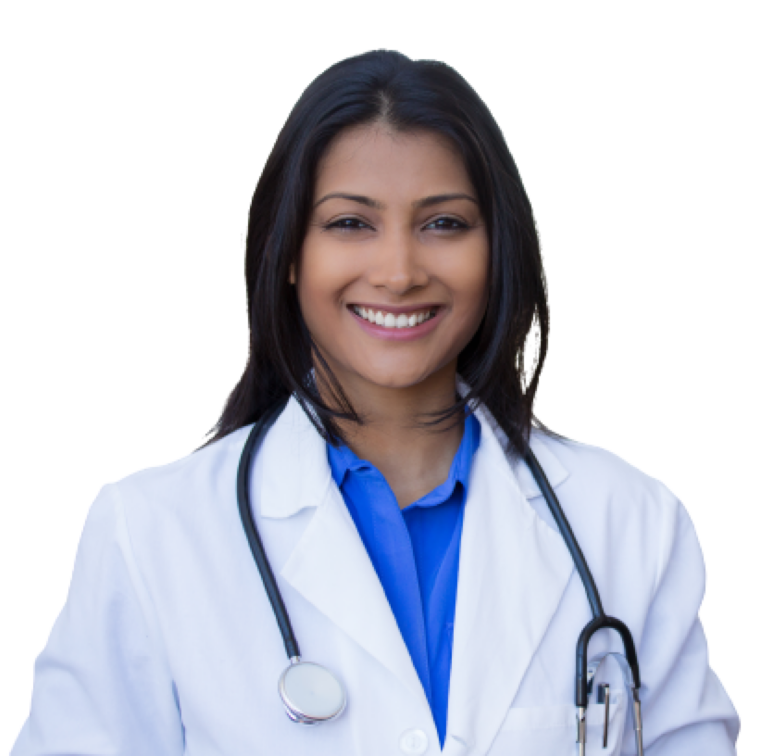 Get Online Anxiety Treatment Today. Discuss Your Symptoms With a Licensed Healthcare Provider Who Can Help.
Ready to find relief from anxiety symptoms in a fast, hassle-free, and affordable fashion? Klarity makes connecting with anxiety-trained medical professionals in Tucson, AZ, easy. Book an appointment on Klairty today and find relief in 48 hours or less.
Our Providers Proudly Serve Patients In: