Online Depression Treatment in Baltimore, MD
In a city as vibrant as Baltimore, with its renowned Inner Harbor and cultural landmarks, living with depression can feel like you're missing out on life. Klarity provides you with a straightforward way to address your mental health challenges. Say goodbye to long waiting periods and scheduling conflicts, and say hello to quality online depression treatment in Baltimore, MD from licensed providers on Klarity's platform, all in the comfort of your own home.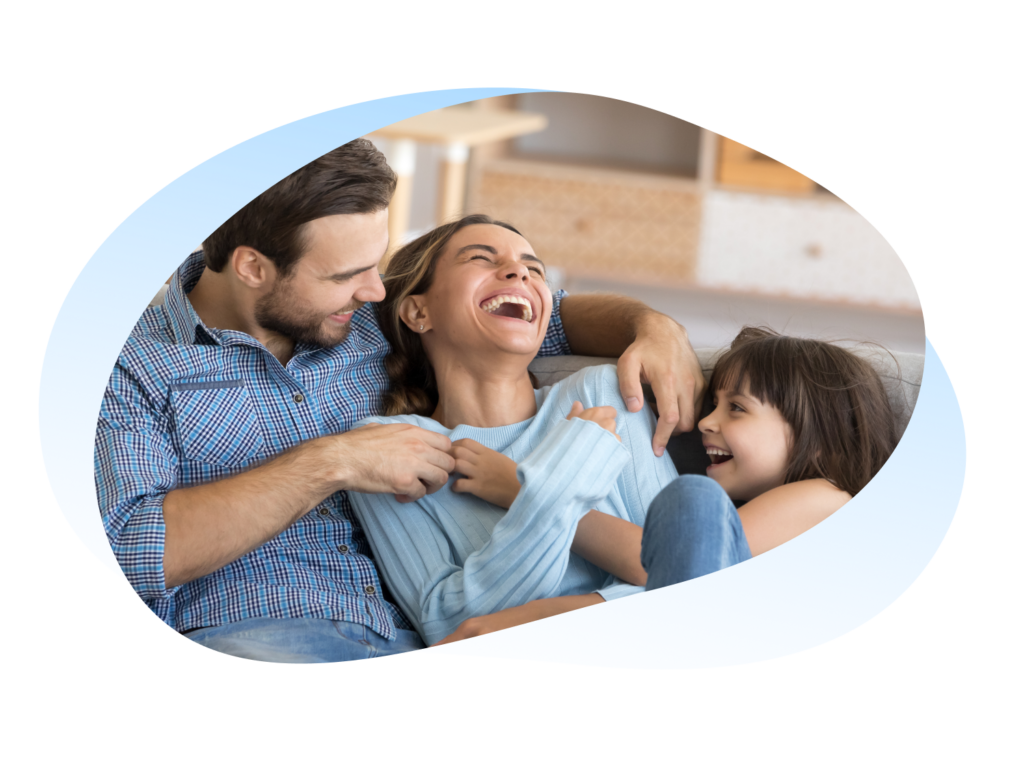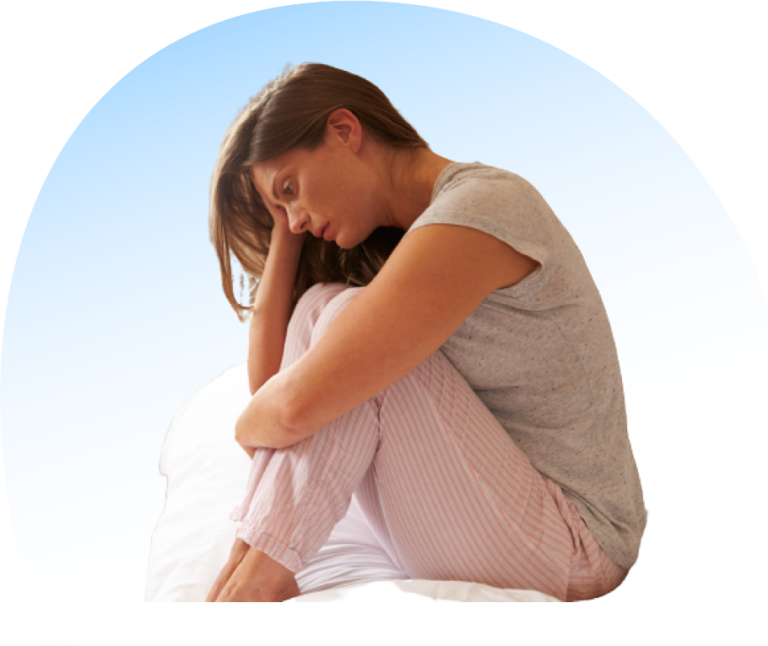 Almost 1 in 5 Americans Will Suffer From Depression at Some Point in Their Lives.
Emotions like sadness and grief are normal—but if these feelings become chronic and overwhelming, you may have clinical depression. Whether you need a diagnosis or simply want accessible treatment, Klarity can help.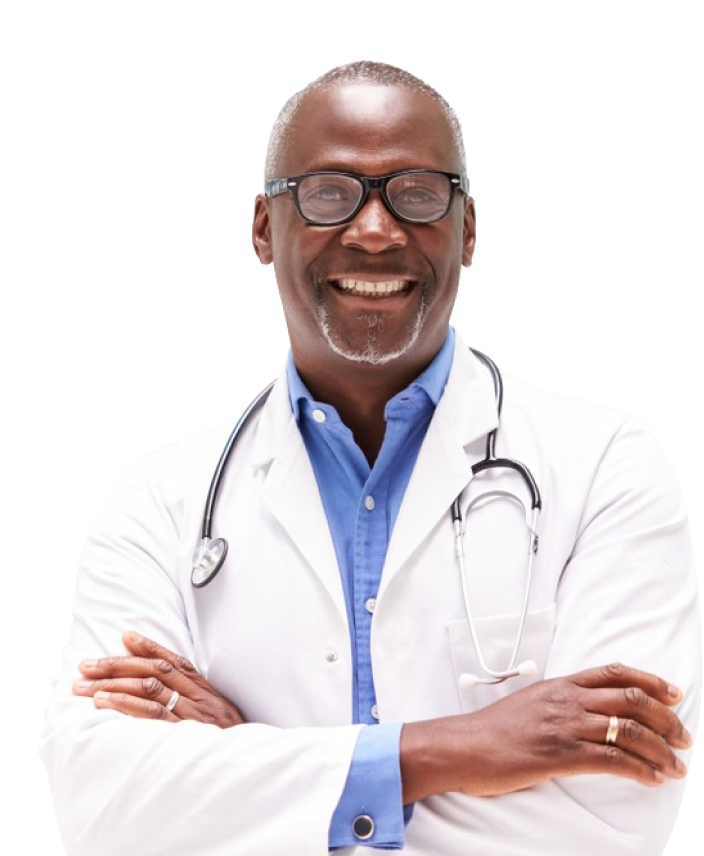 Not Sure if You Need Depression Treatment? Take a Free 2-Minute Online Evaluation.
When it comes to depression, it can be tough to tell whether your low mood is due to external stressors or an internal imbalance. Take our free 2-minute survey to determine if depression treatment is right for you.
Depression Symptoms that Can Affect Anyone
Different types of depression range from shorter, acute episodes to longer, chronic symptoms that fade and return in cycles. If your depression symptoms haven't resolved for two weeks, you may receive a depression diagnosis. 
Different types of depression range from shorter, acute episodes to longer, chronic symptoms that fade and return in cycles. If your depression symptoms haven't resolved for two weeks, you may receive a depression diagnosis. 
Board-Certified Providers in Baltimore Specialized in Depression
When it comes to your mental health, you want the best care available. That's why the Baltimore providers on Klarity are board-certified and highly skilled in online depression treatment.
Jacek Cieply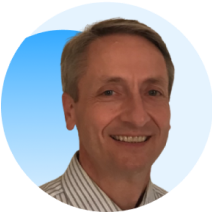 FNP-C
10 years of experience
I am a board-certified Family Nurse Practitioner. I have experience working with a diverse population of clients in inpatient and outpatient settings, treating a variety of mental health and medical conditions with a compassionate and collaborative spirit. I'm dedicated to providing high-quality, evidence-based care to my patients.
Mark Bender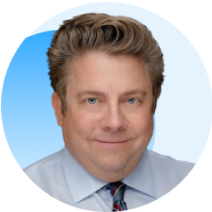 PA
10 years of experience
With over 25 years of experience as a physician assistant in a variety of health care settings, I am committed to the whole person concept and improving the quality of life of patients with complex medical conditions and their family members in various settings. My goal is to help patients live healthier and well-balanced life.
Maria Lourdes Martinez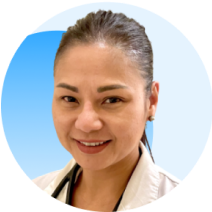 FNP
10 years of experience
I am a dedicated and certified Family Nurse Practitioner with more than 13 years of nursing experience. I encounter and am able to treat adult patients who present with symptoms of ADHD, depression, and anxiety at the same time managing their medical conditions based on current guidelines and evidence-based practice.
Getting Started with Online Depression Treatment in Baltimore is Easy
Why deal with Baltimore's notorious traffic or scramble for parking in neighborhoods like Federal Hill or Mount Vernon when you could be focusing on your mental health? Klarity's streamlined online platform has already empowered thousands of Americans to prioritize their well-being from the comfort of their homes. Experience tailored, effective online depression treatment from licensed providers on Klarity that fits seamlessly into your Baltimore lifestyle.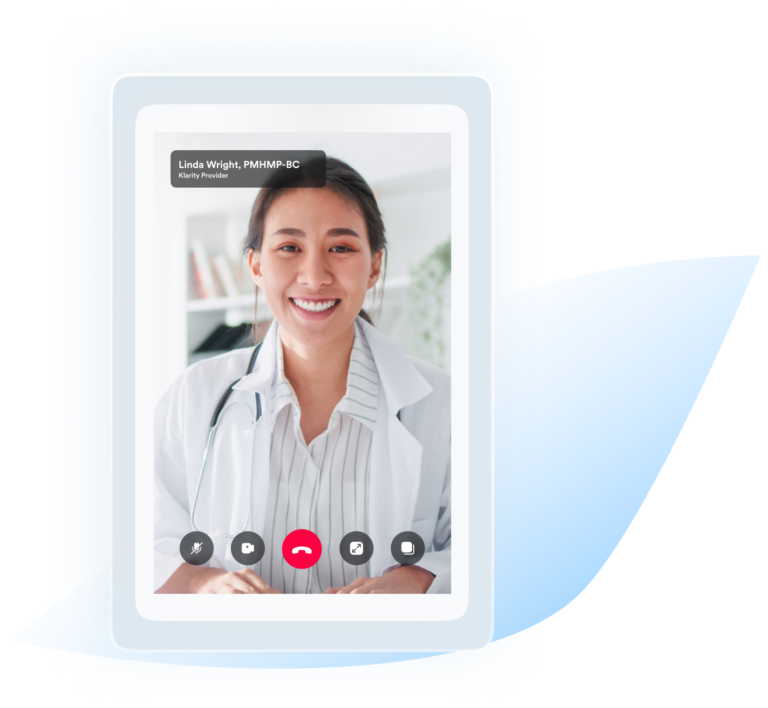 Attend initial online visit
After filling out our brief online mental health assessment, you can schedule a telehealth appointment. Within 48 hours, we'll pair you with a licensed and certified healthcare provider.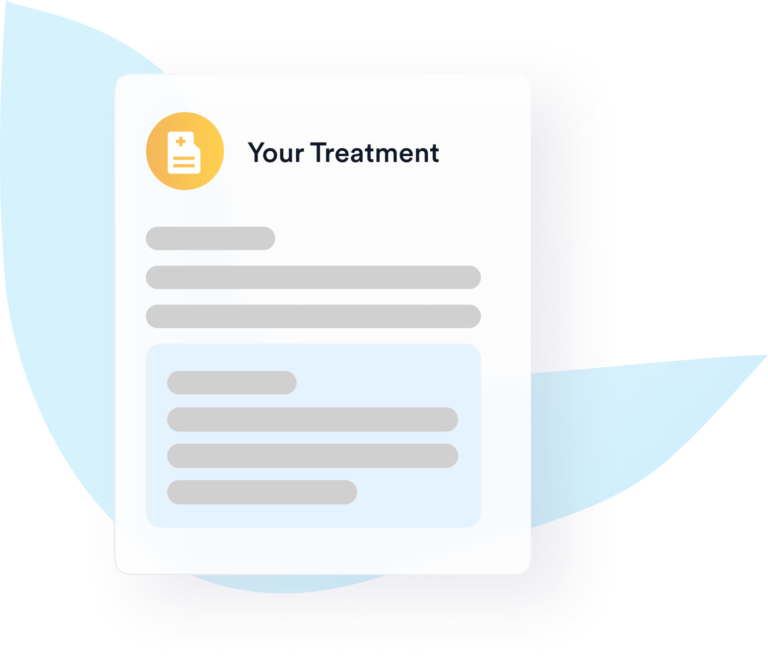 Discuss evaluation & treatment plan
Your healthcare provider will evaluate your symptoms to provide a diagnosis, develop a treatment plan, and prescribe medication (if applicable). They'll help you get to the root cause of your depression symptoms and help you make the best, most informed decision regarding depression treatment.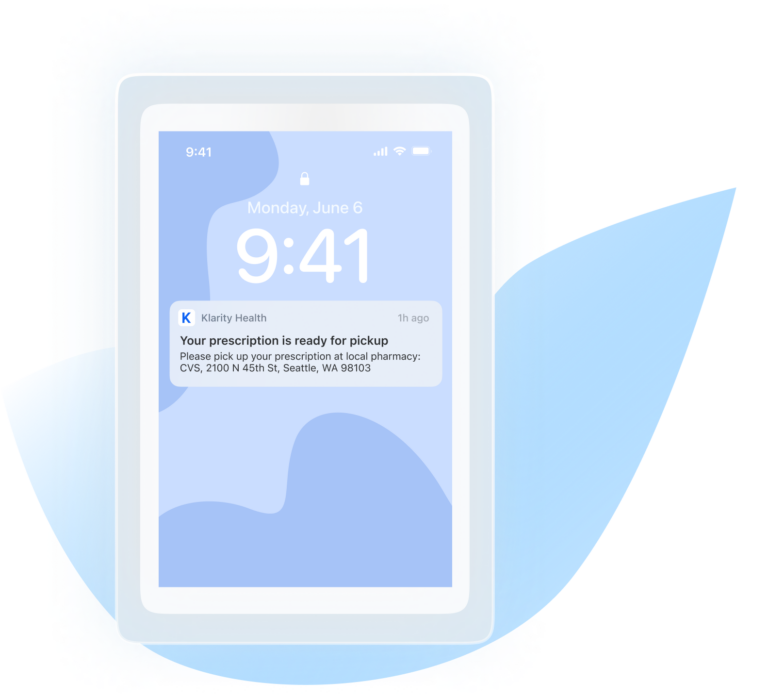 Receive your first treatment
If you receive a prescription for your depression treatment in Baltimore, MD, we'll send it to your local pharmacy the same day we receive it. That way, you can pick it up and start taking it as soon as possible.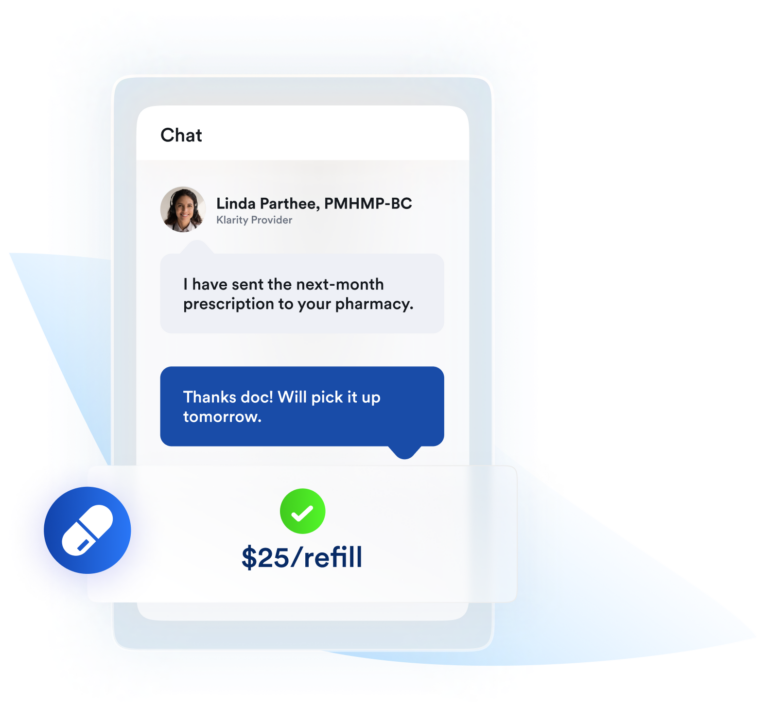 Once you've agreed on a treatment plan, you and your healthcare provider will meet online for regular follow-up appointments. These appointments help monitor your progress and ensure you're tolerating any medications well. 
If your medications work well with few side effects, you may qualify for automatic monthly prescription refills. 
To date, we've helped more than 30,000 in the United States manage their depression through convenient online mental healthcare. Read on for patient testimonials and to learn more about the Klarity process.
Truly affordable.
Pricing designed with you in mind.
No subscription or membership required. Pay only for your appointments.
Please note that the pricing for in-person visits may vary based on various factors such as location, the private practice's pricing, and other considerations.
*When switching to a new provider, Klarity discounts the initial visit fee ($149) to be equivalent to the follow-up visit fee ($59). There is no net new cost to switch to a different provider.
Latest Posts About Depression
Read about the latest innovations in clinical depression diagnosis and treatment.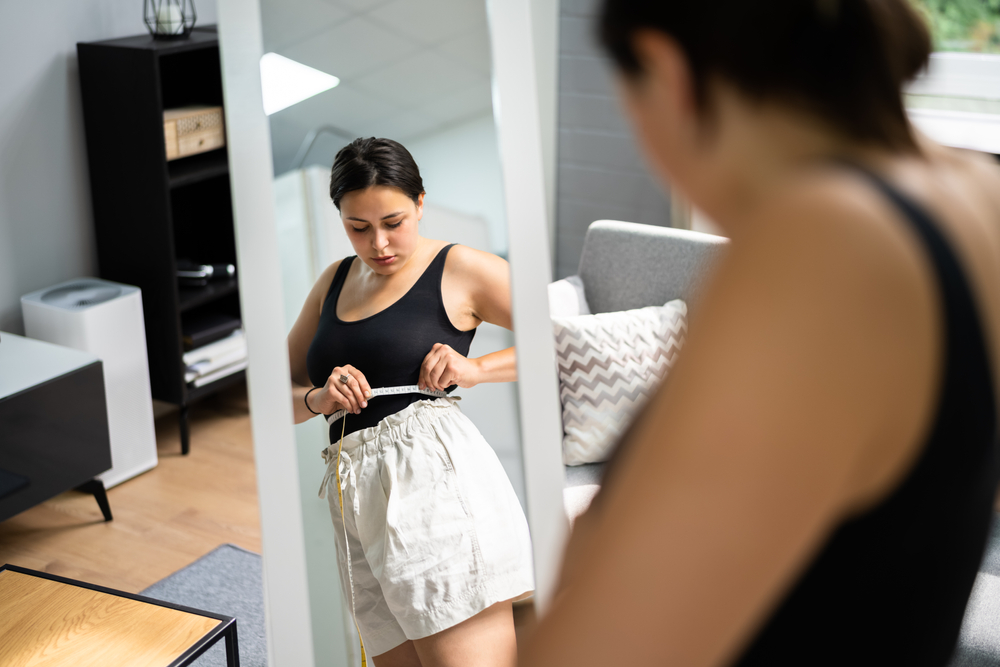 Depression
Struggling with depression can feel like walking against a relentless wind, and for many, this struggle extends to their appetite
Read More »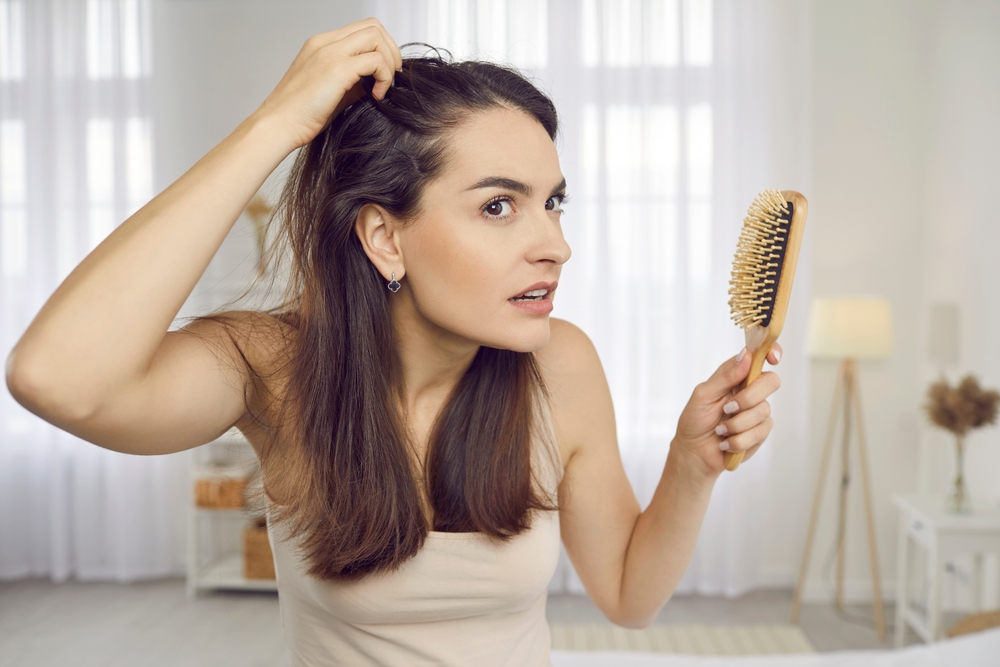 Depression
Finding clumps or strands of hair on your pillow can be distressing. It's normal to shed some hair every day,
Read More »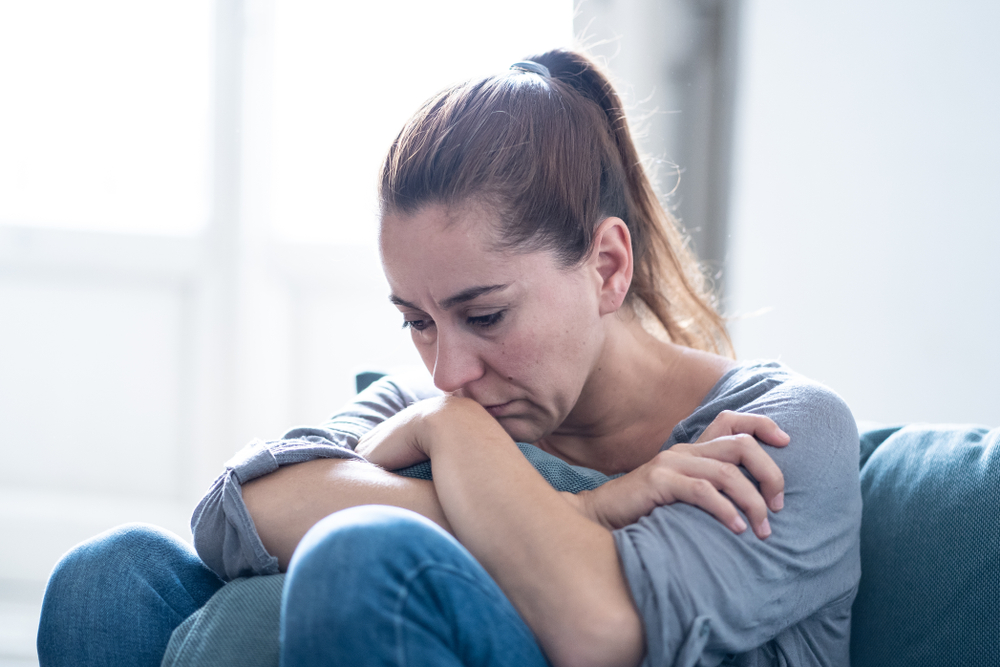 Depression
If you've found yourself questioning whether depression is a lifelong journey or a temporary detour, you're not alone. This question
Read More »
Frequently asked questions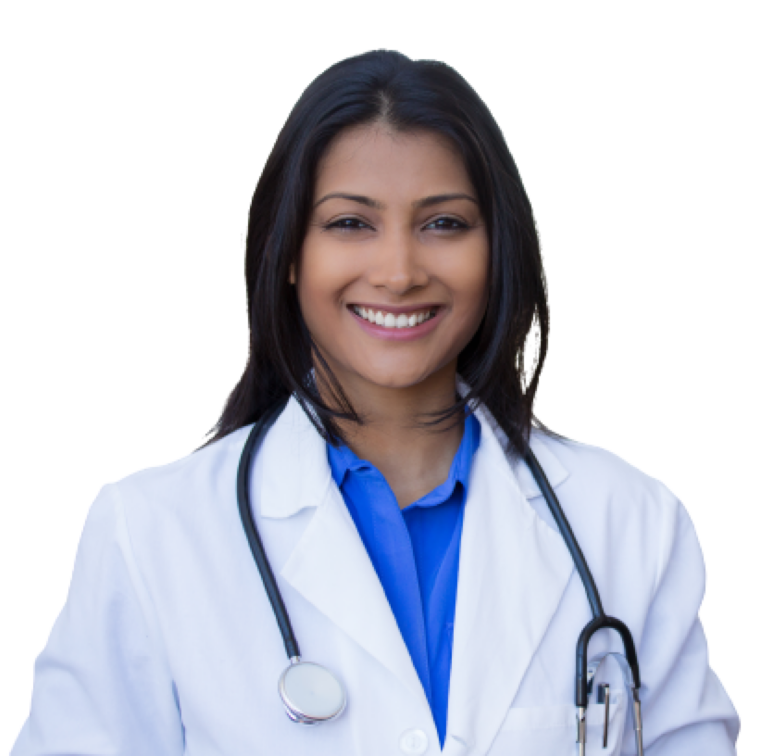 Get Better Today. Discuss Your Symptoms With an Expert Who Can Help
Tired of waiting to feel better from your depression symptoms? With Klarity, you can schedule an appointment and consult with a qualified mental health professional in Baltimore, MD, in as little as 48 hours. Start your journey toward relief and improved mental health today.
Our Providers Proudly Serve Patients In: